O.M.O. SPA  was established as a de facto company in the early 1950s and immediately made its mark on the local market thanks to the quality and variety of the processes carried out.
Over the years it has undergone several structural and legal changes, to become more competitive and acquire new segments of the market. In 1987 it took on the current status of public limited company. Important technological investments, the expertise of the staff and quality of the services offered have made it possible for O.M.O. SPA  to become leader of the sector, with customers all over Italy and in several foreign countries. O.M.O. SPA has a modern and efficient range of machinery, including both traditional and numerically controlled parallel lathes which make it possible to work on pieces up to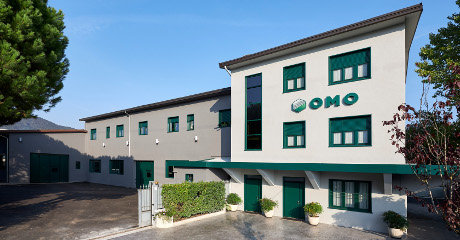 a maximum of 1500 mm in diameter and 6000 mm in length, grinding machines for pieces with a maximum diameter of 800 mm and length of 6000 mm, boring and notching machines. What is more, it has a numerically controlled, high precision grinding wheel profiling machine which, together with periodically controlled and certified measuring equipment, guarantees a top-quality product, while observing even the smallest tolerances required by its customers.
O.M.O. SPA can also provide specialised technical assistance to handle and resolve any issues linked to grinding and turning metal materials of any hardness. What is more, the design department makes it possible to develop programs and designs for any type of task.